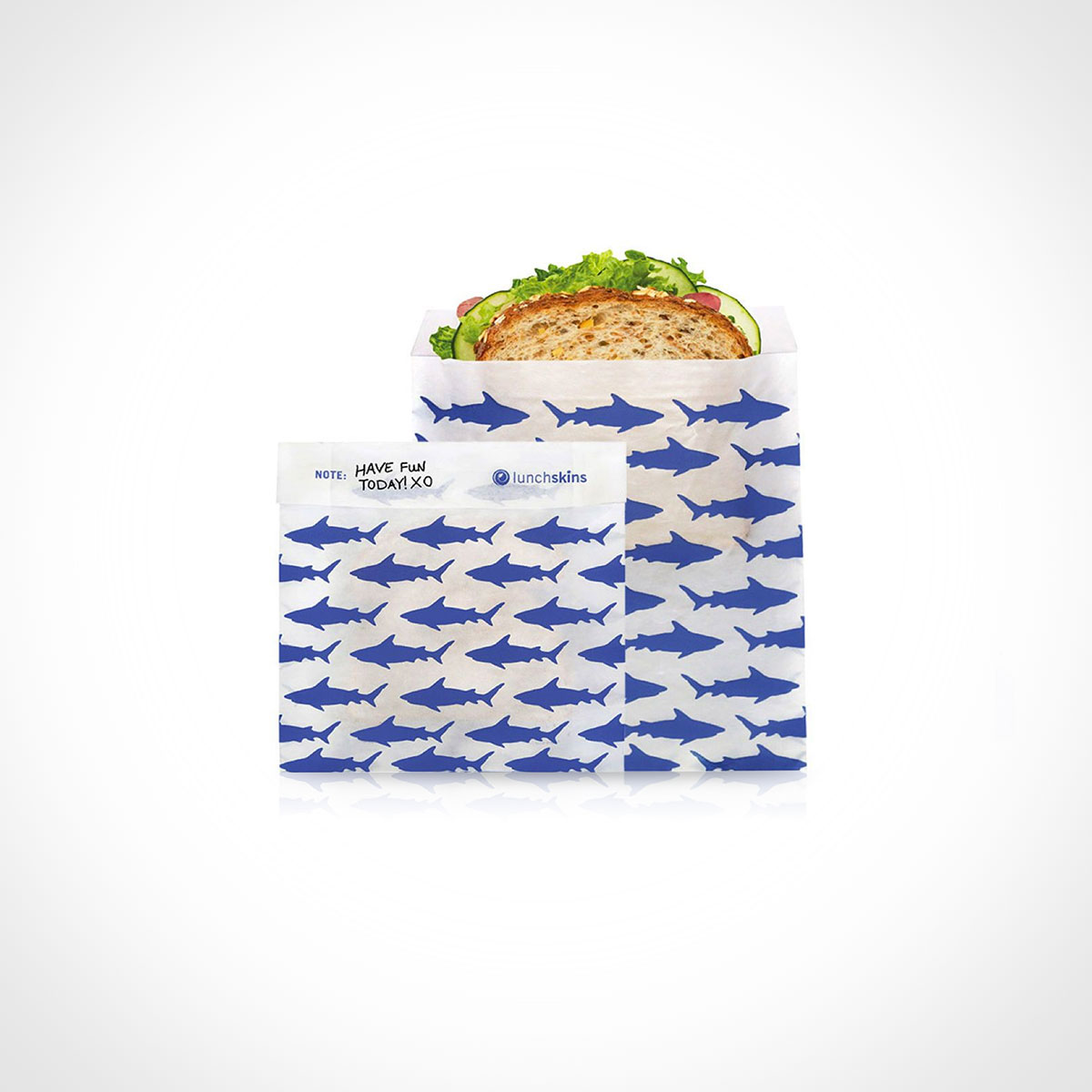 Donates to preserving oceans & protecting endangered species
LunchSkins Recyclable + Sealable Paper Sandwich Bags offer a quick and easy alternative to traditional plastic bags. Made from all natural glassine (pure wood pulp), each bag is 100% recyclable, compostable, and plastic-free. A self-adhesive strip helps lock in freshness, and you can even write on it to help eliminate the inevitable picnic sandwich mix-up.
It is estimated that more than 1 million marine animals—including mammals, fish, sharks, turtles, and birds—are killed each year due to plastic waste in our oceans. Many who mistakenly swallow floating plastic bags as food, thought to be jellyfish, and become sick and starve. To help reduce plastics from entering our oceans and harming marine life, why not try reusable, sustainable alternatives.
LunchSkins strives to remove single-use plastic bags starting at home, with their responsible lunch and sandwich bags. And with every order, LunchSkins donates 10% of proceeds to 5Gyres, to help the fight against plastic pollution in our oceans. Eat good, feel good, do good!