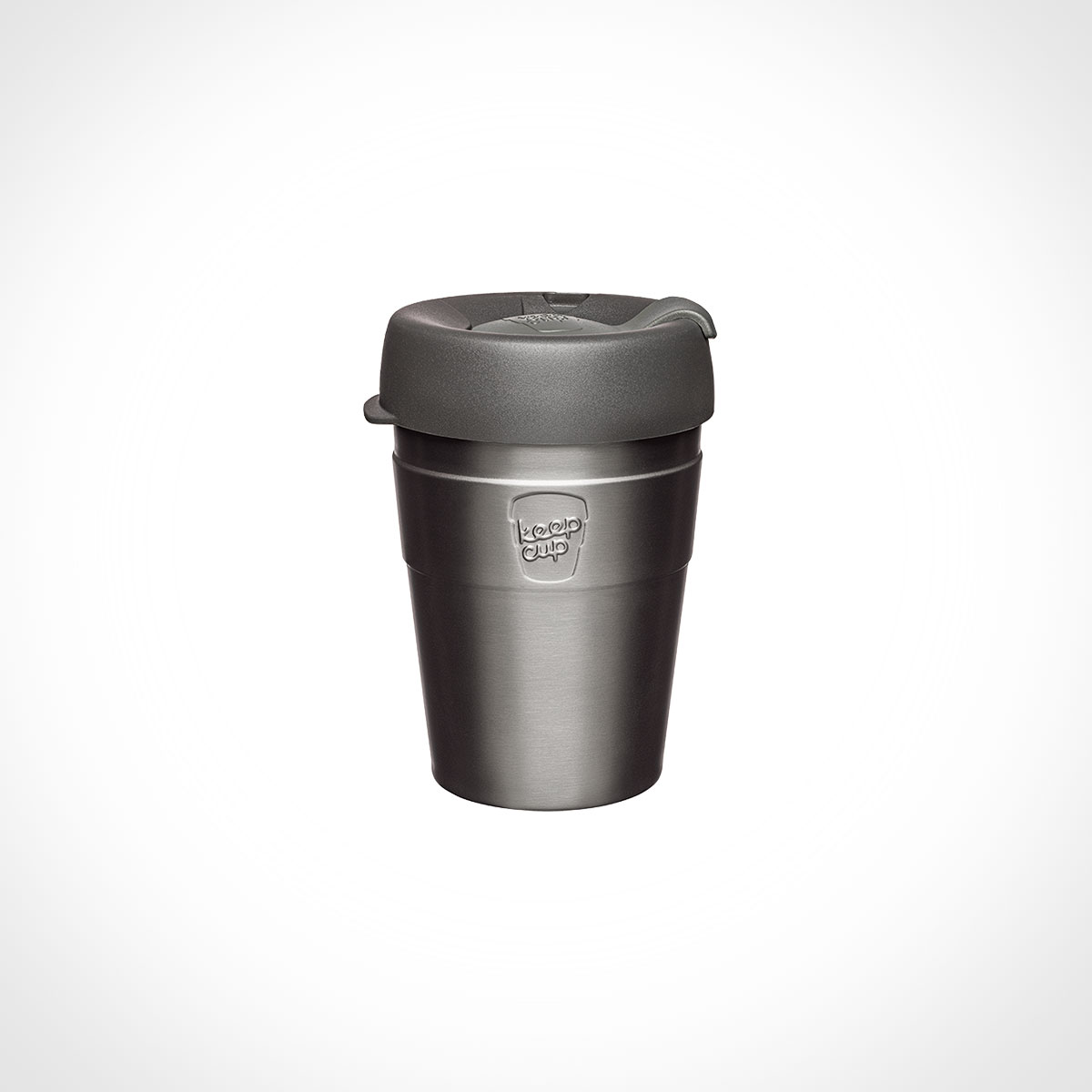 Eliminates the need for single-use coffee cups
KeepCup Thermal Coffee Cup is designed for coffee drinking pleasure on the go. The new reusable line from KeepCup is made from double wall stainless steel, with vacuum sealed thermal insulation. So your beverages stay hot, and your hands cool. The splashproof, press fit lid will keep your coffee in the cup where it belongs, not down your shirt. A pleasure to hold, sip, and go. Replacing the need to use disposable cups.
Roughly half a trillion single use cups are disposed of each year, to end up in landfills, littering landscapes or drifting in oceans around the world. It's estimated that roughly 60 billion single-use paper cups are thrown away in the United States each year alone. And because they are lined with plastic to prevent leaking, disposable coffee cups are generally neither recyclable or compostable. KeepCup is leading the charge to ensure the world no longer needs or wants single-use coffee cups.
Offering a plethora of configurations and colors, these stylish, versatile cups are as highly customizable as they are convenient. And as a certified B Corporation and supporter of 1% for the Planet, KeepCup carefully considers purpose, materials and end of life when creating their products. Which includes reducing waste and energy consumption through the use of recycled materials and running their corporate offices off renewable solar power.
We independently select these products—if you buy from one of our links, we may earn a commission.