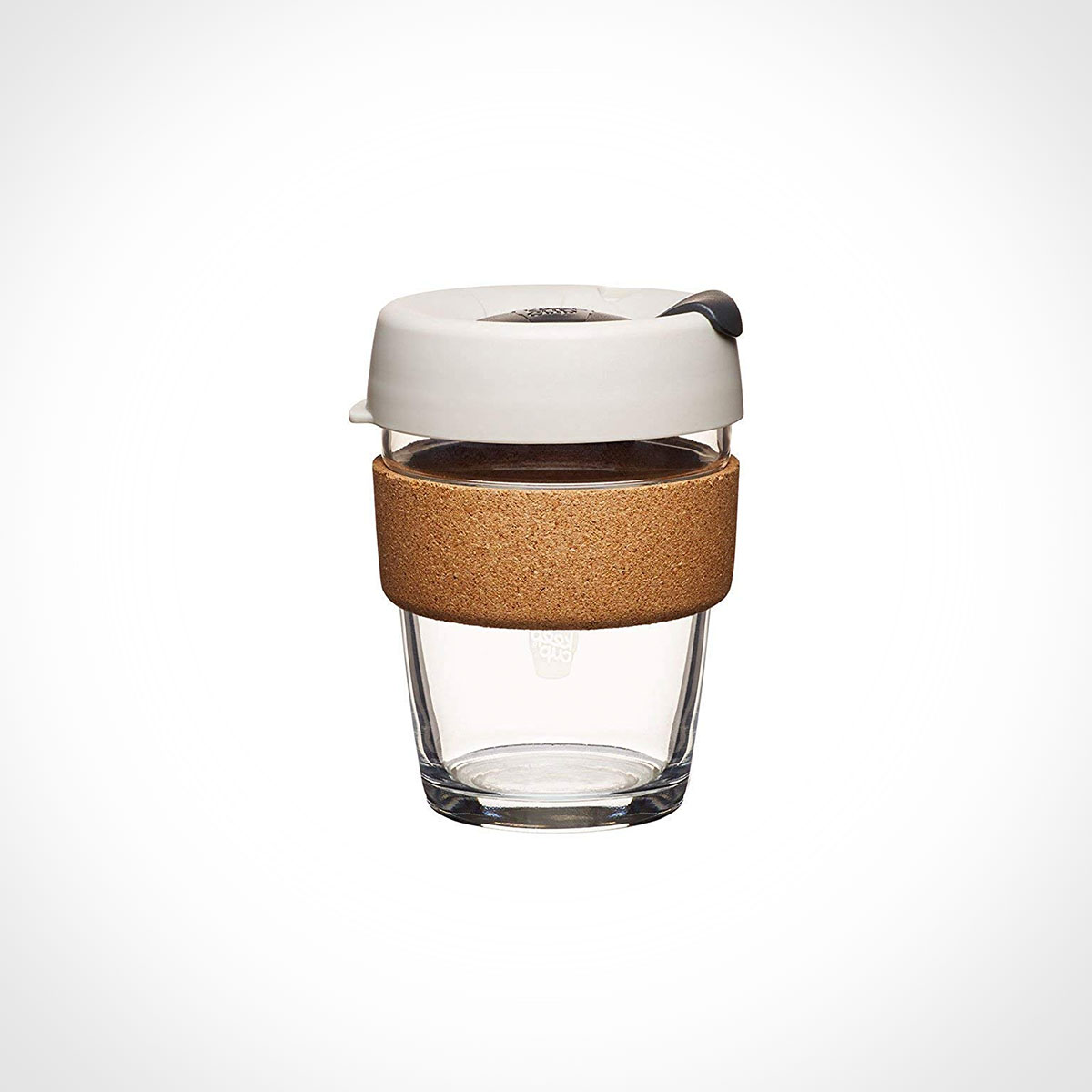 Eliminating the need for single-use coffee cups
The KeepCup Brew Cork Edition coffee cup is crafted from blown tempered glass and includes a stylish cork grip for comfortable handling. Beyond offering a more responsible way to drink coffee, KeepCup also looks to reduce waste and energy consumption in other ways, which includes using a mix of FSC certified and recycled packaging, and running their corporate offices off renewable solar power.
The volume of single-use cups consumed on a daily basis is a mounting problem, particularly from disposable coffee cups. It's estimated that roughly 60 billion single-use paper cups are thrown away each year in the United States alone. And because they are lined with polyethylene (a plastic coating used to prevent leakage), disposable coffee cups are generally neither recyclable or compostable. KeepCup is leading the charge to ensure the world no longer needs or wants single-use coffee cups.
Offering a plethora of configurations and colors, these stylish, versatile cups are as highly customizable as they are convenient. And as a certified B Corporation and supporter of 1% for the Planet, KeepCup operates beyond their bottom line, with a focus on transparency, environmental impact, community and employee wellbeing.
We independently select these products—if you buy from one of our links, we may earn a commission.