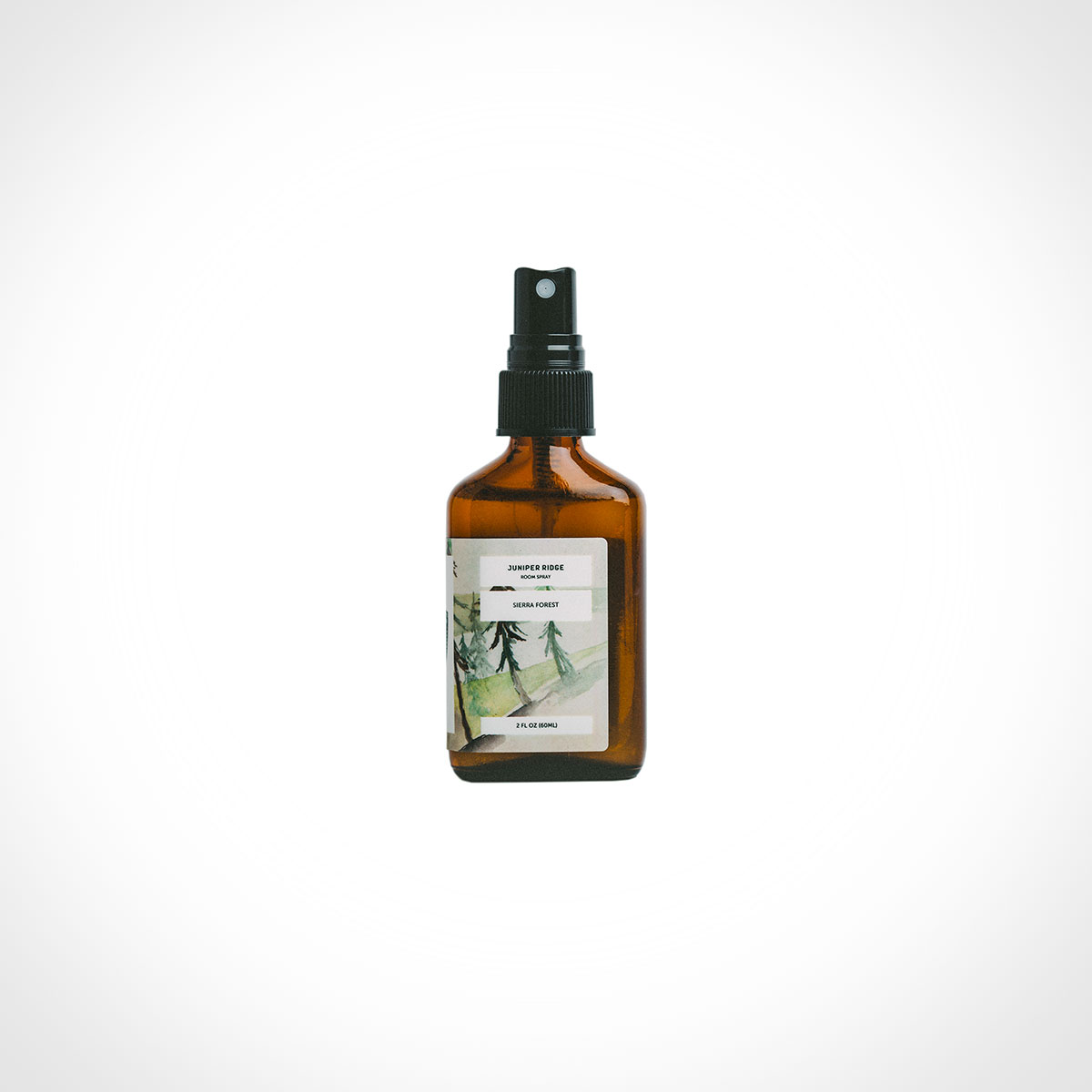 10% of profits go to preserving wilderness areas
The Juniper Ridge Sierra Forest Room Spray is a quick, clean solution for bringing nature home. With just one or two spritzes, you'll be transported to the tree-lined vistas of the Sierra Nevadas. Where the trees grow tall, and the breeze carries the scent of spicy resin, fresh evergreen needles, and crisp mountain air. Use to bring life to a room, linens, or upholstery, anywhere that needs a little reviving.
Juniper Ridge formulates wilderness perfumes by distilling and extracting fragrance from wildflowers, plants, bark, moss, mushrooms, and tree trimmings found on the trail. All products are 100% natural, and plants are wildharvested with the utmost sensitivity and respect. Returning each year to carefully monitor regrowth, and participate in native plant restoration efforts up the west coast.
All products are named for the wild places they come from. And Juniper Ridge donates 10% of all profits to a portfolio of Western Wilderness Defense organizations.
We independently select these products—if you buy from one of our links, we may earn a commission.