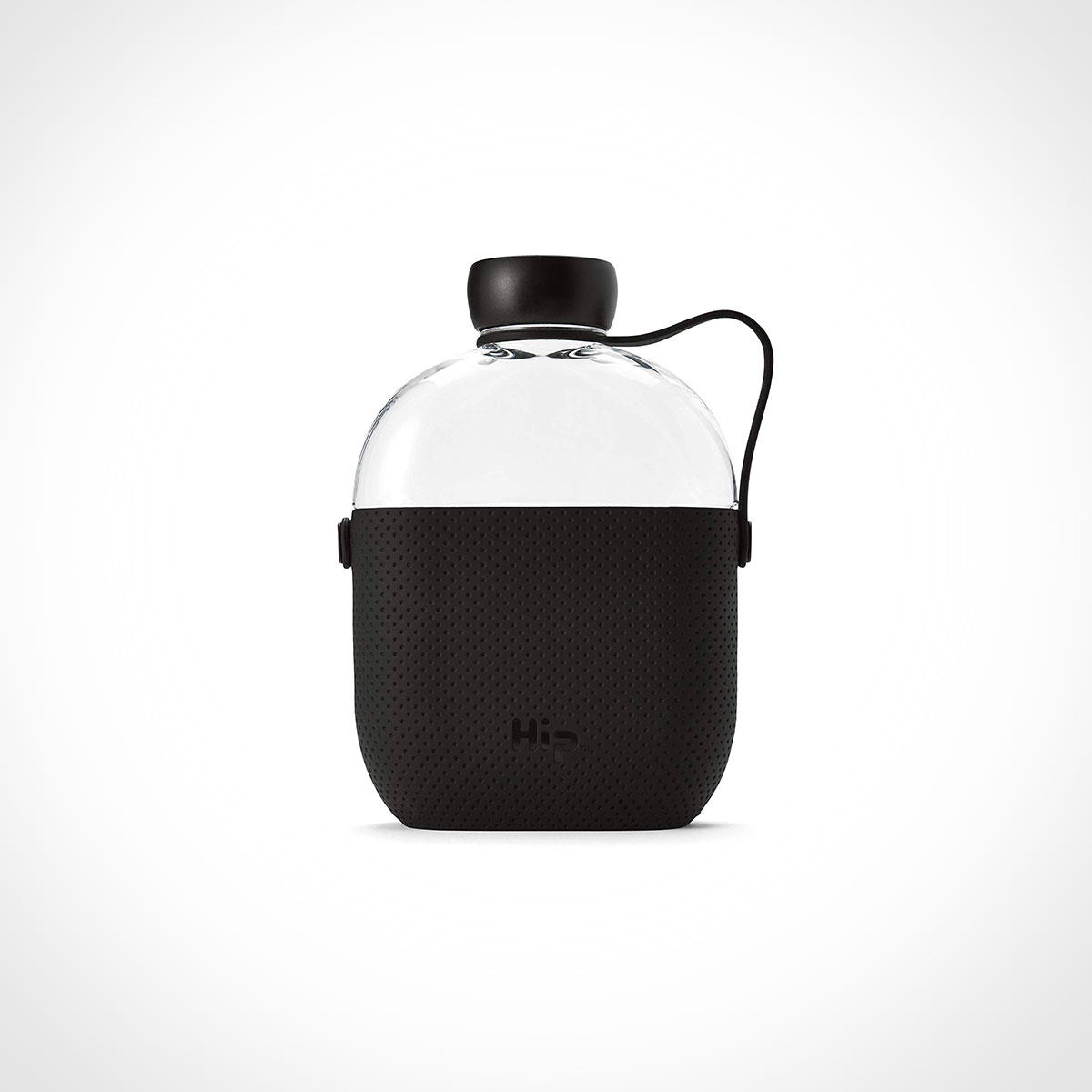 Hip Water Bottle
Reminiscent of a hip flask, the Hip Bottle offers a unique slim shape ideal for slipping into a totes, messenger bags, and even inside the car door pocket. Made of lightweight BPA free, dishwasher safe clear plastic, each bottle includes a colorful, grippy silicone sleeve and twist-top cap + carrying loop combo for convenient hydration on-the-go.
The next time you pour a glass of water from the sink or fridge, consider that 2.1 billion people around the world don't have access to safe drinking water. How women and children in rural villages around the world spend four hours walking for water each day, and more than 840,000 people die each year from water-related diseases.
Hip wants to change that with stylish reusable water bottles that eliminate single use plastics and give back by making drinking water more accessible to people who need it most. And for every bottle purchased, Hip gives two days of safe drinking water to households around the world in collaboration with charitable partner, Water for People. Small gestures creating big ripples.