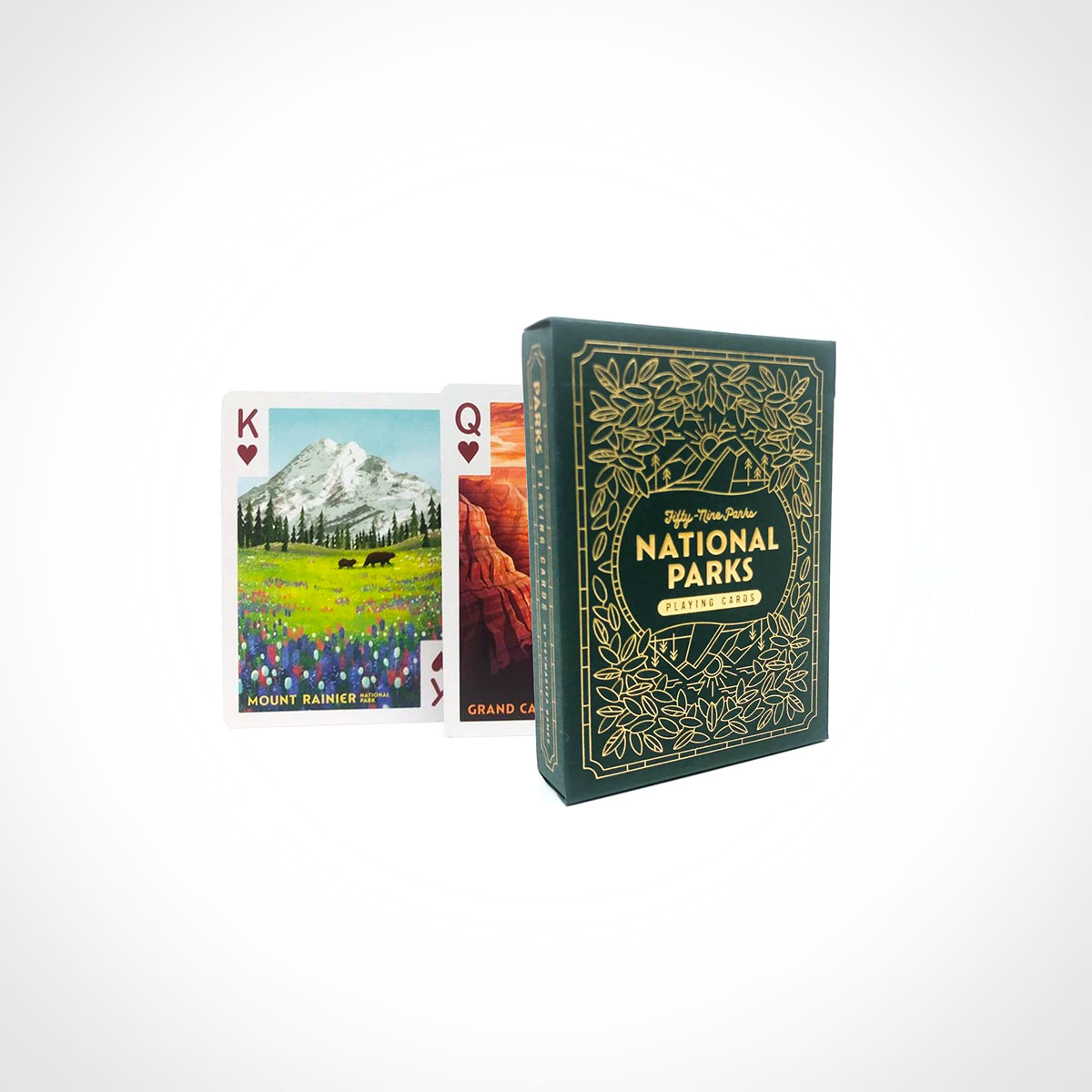 5% of sales goes to support The National Park Service
The National Parks Playing Card Deck from Fifty-Nine Parks offers an awe-inspiring way to play. These beautifully designed cards are high quality and small enough to take with you—on the road, the trail, or anywhere you roam.
Each set of National Parks cards is manufactured in the USA on FSC-certified paper derived from sustainable forests with a linen finish using vegetable based inks. And 5% of gross sales are donated to The National Park Service so they can continue to keep our beloved parks going strong.
Each face-card features artwork from a different National Park, for a total of 12 parks in the deck. With every game you'll explore Acadia, Arches, Everglades, Grand Canyon, Joshua Tree, Yellowstone, Yosemite, and more.
We independently select these products—if you buy from one of our links, we may earn a commission.