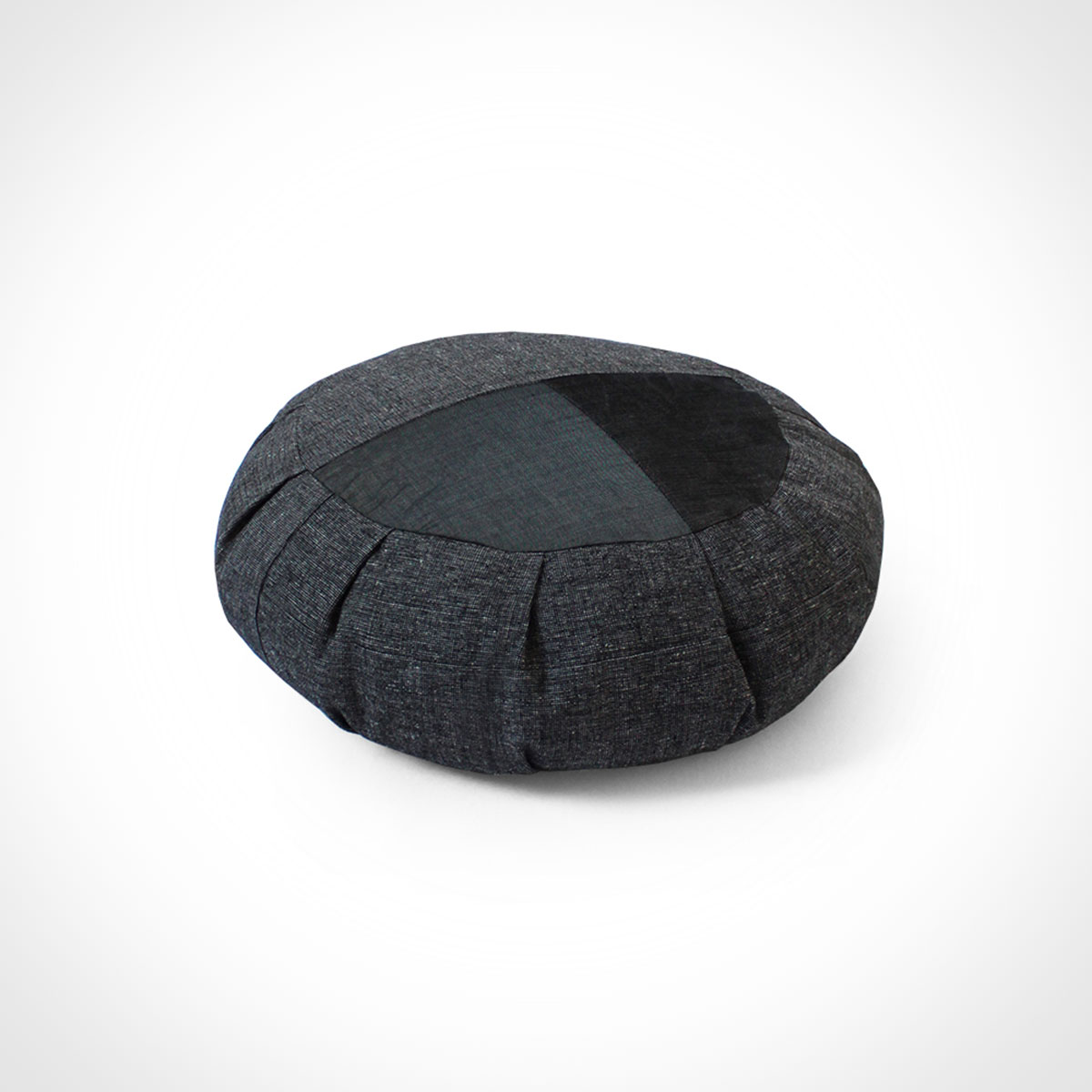 Ethel Studio Meditation Cushion
Ethel Studio Meditation Cushions are made from a unique combination of rescued fabrics, so no two cushions are ever exactly alike. The interior is filled with natural buckwheat hulls, with the option to add or subtract filling to create your own level of comfort. Side handle allow for easy carrying. And the outer shell can be unzipped and removed for hand-washing.
Ethel Studio was born in response to the overwhelming amount of textile waste the fashion industry produces every year. They rescue fabrics from fashion company offices and production facilities and then slowly transform them into products through a zero-waste process.
Through their line of products that support rest and well-being, Ethel Studio helps reduce textile waste while improving personal well-being. Cushions can be sent back for free mending services anytime throughout their lifetime.
Ethel Studio also donates 10% of sales to support the Seeding Sovereignty Indigenous Impact Rapid Response fund.