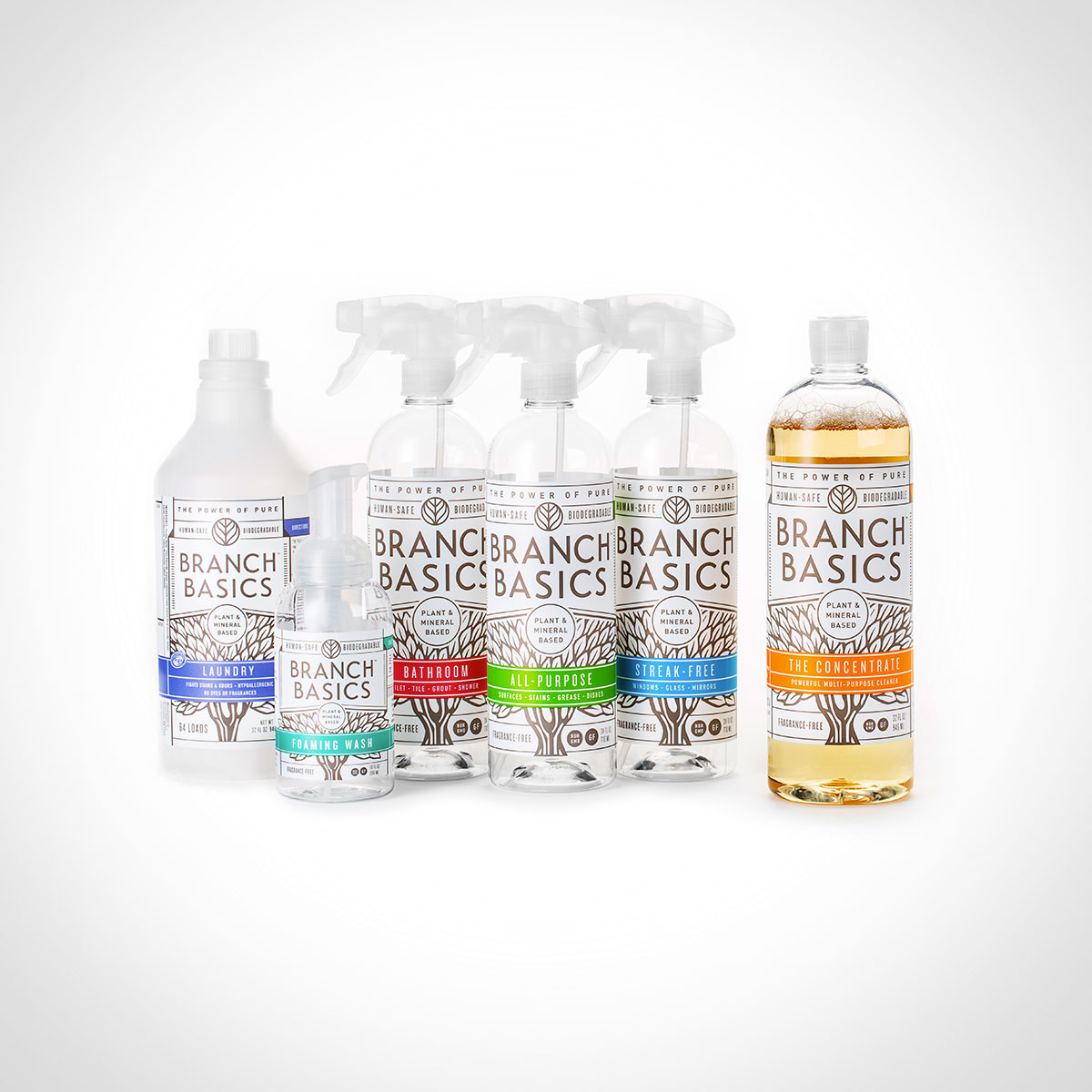 A healthier, more sustainable way to clean
Branch Basics Starter Kit has everything you need to clean your home, do laundry, and wash your hands and body. Their multi-purpose concentrate makes cleaning simple, affordable and sustainable. It's plant- and mineral-based, so no harmful VOCs or need to ventilate while cleaning. And given Branch Basics products are refillable, they're significantly less expensive than similar single-use products, while also cutting down on plastic waste.
The air inside our homes can be up to 5x more polluted than the outdoor air. Which is a big concern given that Americans spend approximately 90 percent of their time indoors vs outdoors. And can lead affect our mental, emotional, and physical wellbeing.
One of the culprits these pollutants is household cleaners. Branch Basics is on a mission to inspire, motivate and empower people to take proactive charge of their health and experience the transforming power of creating a truly healthy home.
The first step is replacing almost all of the cleaning products in your home with just one product that's biodegradable and certified MADE SAFE. When diluted with water, Branch Basics concentrate is a multitasking powerhouse, tough enough to dissolve car engine grease, but safe and gentle enough to wash a baby. The kit also comes packaged in a reusable cloth bag, which can be repurposed for toting to the store or stowing dirty laundry.
We independently select these products—if you buy from one of our links, we may earn a commission.